Method1 Enterprise Software
Building a Performance Empowering Brand.
Year: 2014
Services Provided: Brand Strategy, Naming Counsel, Tagline, Messaging, Brand Identity, Website, Advertising, Brand Training, Brand Management
Competition within the multi-billion dollar resource planning software market is ever-growing.
Competitive service offerings range from "out-of-the-box," lower price point, departmentalized solutions, to the completely custom, costly, enterprise systems. APRO Software found itself somewhere in the middle—a unique provider of customized enterprise systems, but one without the gazillion dollar price tag.
Despite having A-list clientele and an extraordinary track record for delivering projects on time, on function, and on budget, APRO was struggling to effectively communicate what made its services distinct. It was time to take its brand to the next level and so began the search for an Edmonton marketing company to help.
The selection strategy for its marketing partner was unique.
Rather than engage a generalist marketing firm or advertising agency to dive into creative solutions and marketing tactics, APRO decided it needed to look inward first and figure out what it was as a brand. For this they required a specialist branding company to create the strategy and guide the process. Once APRO understood itself, only then could it establish a consistent, relevant, and confident brand to attract its core audiences comprised of unions, associations, and municipalities. Enter Urban Jungle.
"Committed to excellence every step of the way."

"We engaged Urban Jungle to help with developing our brand and our experience with the process was excellent. Urban Jungle had a well developed methodology for creating the brand and walked us through each step of it. They were committed to excellence every step of the way and I would highly recommend them to anyone considering brand development."

– Blair Kjenner, Principal, Method1 Enterprise Software
Urban Jungle's work began by facilitating a series of strategic brand development workshops and engagement exercises.
Upon initiating these exercises, the company's leadership team quickly realized the name no longer fit. The APRO name was not a strategic advantage in communicating its story, nor was it in alignment with the new vision. After renaming the firm to Method1 Enterprise Software, further strategic development was required including the creation of its communications platform. "Empowering performance." was adopted as Method1's bold and inspiring tagline. It captures the spirit of the brand's story and key messages. It speaks to the brand promise. It assures Method1 customers of what they should expect to receive. It references the benefits, values and emotional satisfaction. And its versatility allows the company to directly communicate to each of its audiences.
For example:
Empowering [information] performance. Empowering [people] performance.
Empowering [union] performance. Empowering [business] performance.
Brand identity development soon followed, including the creation of its new logo and design system.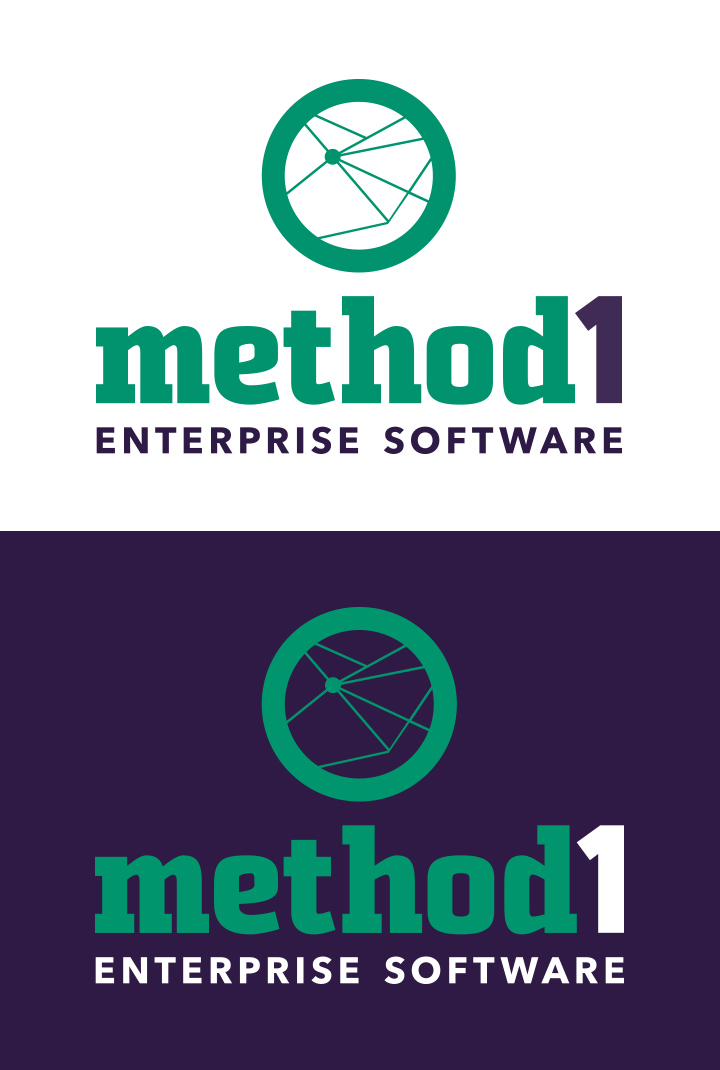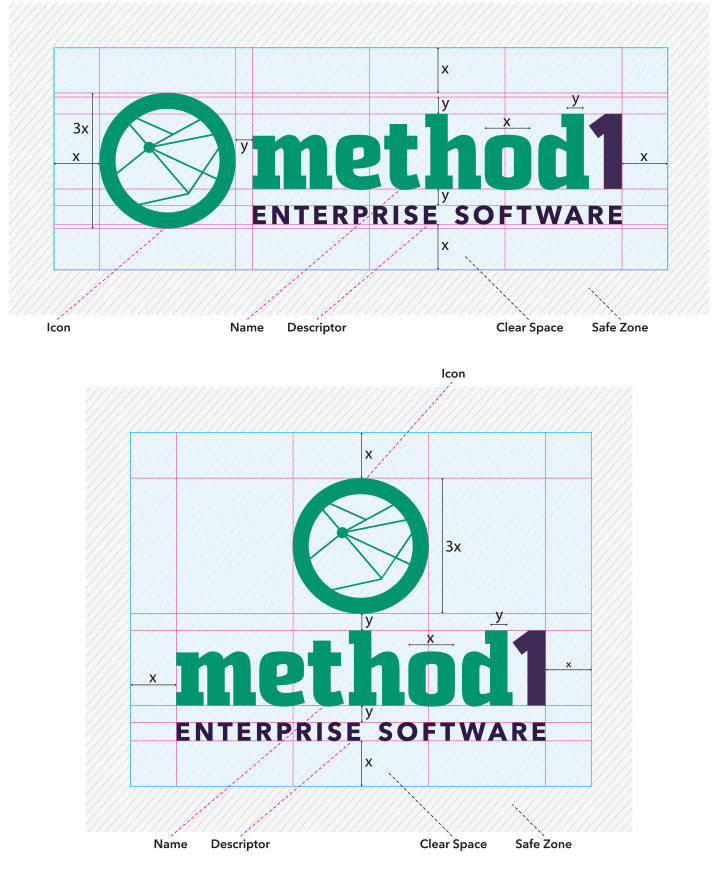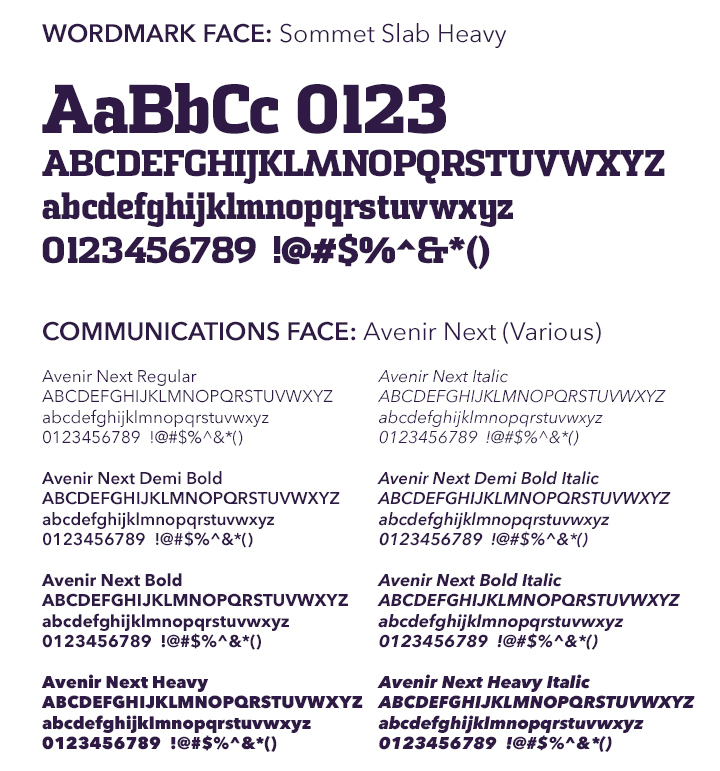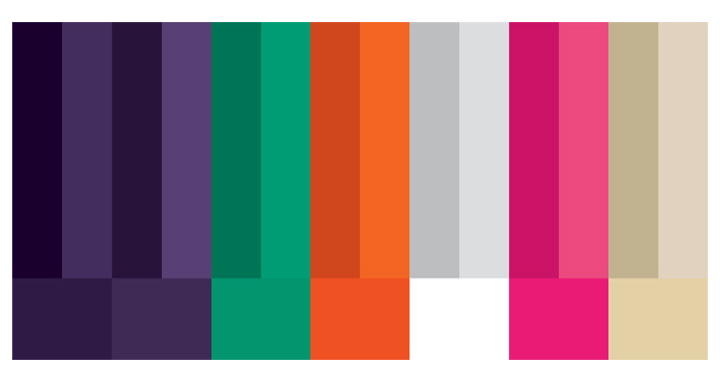 Adopting a futuristic pattern of interconnecting triangles and nodes meant to communicate its proprietary development framework, the new icon and design system paid homage to the old APRO logo, grounding the firm in its long-standing legacy.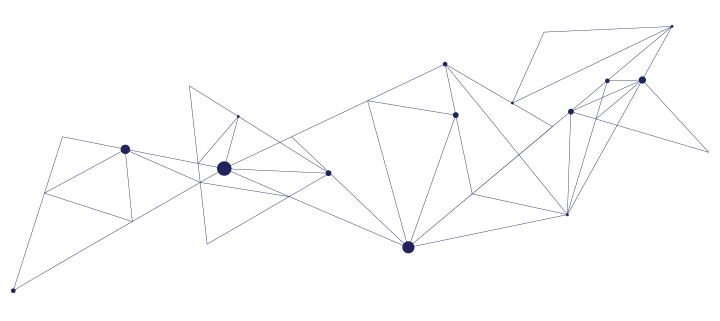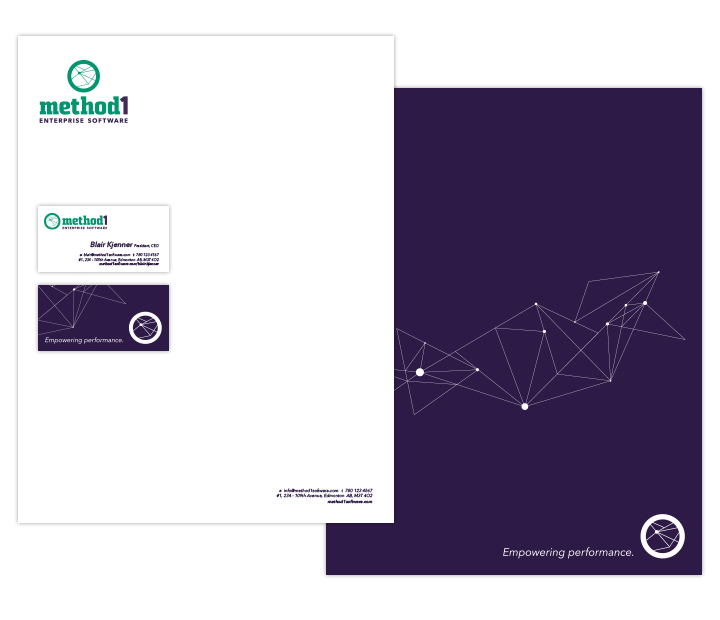 Urban Jungle also worked with Method1 to refine its internal communications processes and roll out the brand internally through brand training and team building exercises.
A variety of brand identity expressions were also created for the external launch, ranging from a fully overhauled website, a motion graphic video bumper, client testimonial videos, advertising, to signage, events and interior design counsel for its new office space.
Comments