Leading Edge Physiotherapy
They'll F*x you up!
Year: 2009
Services Provided: Corporate Identity, Website Design & Development, Signage, Ad Concepts
What do you get when you roller-skate on the edge of being entertaining and offensive?
You get Leading Edge Physiotherapy; a fun, unique, modern physio company with clinics in St. Albert and central Edmonton.
What makes the Leading Edge experience so different? For starters, the therapists have been known to sing Journey tunes to their clients and even wear zebra print tights (in public). They'll do whatever it takes to get their clients' minds off the pain and move them on the road to recovery.
With its vibrant colours, playful fonts, and edgy tag lines, the strategy was to stay true to their personality, and boldly go where no other physio clinic had dared go before.
In pain? Check them out. Their therapists promise to F*x You (and your mom) up.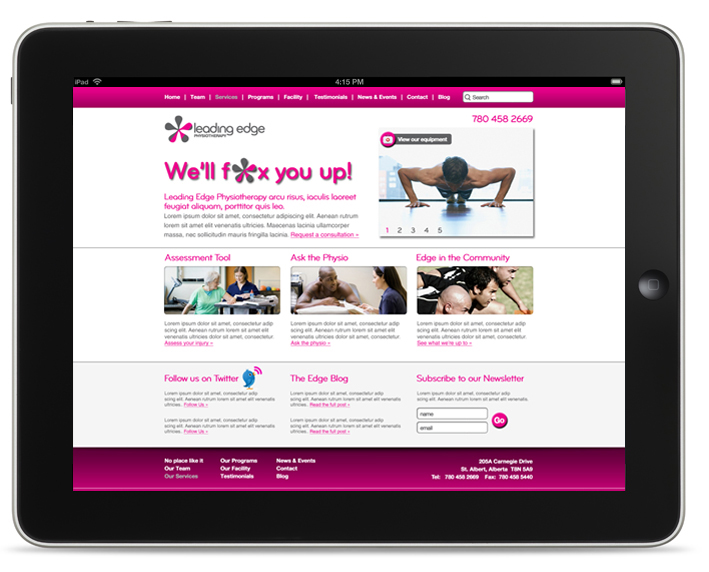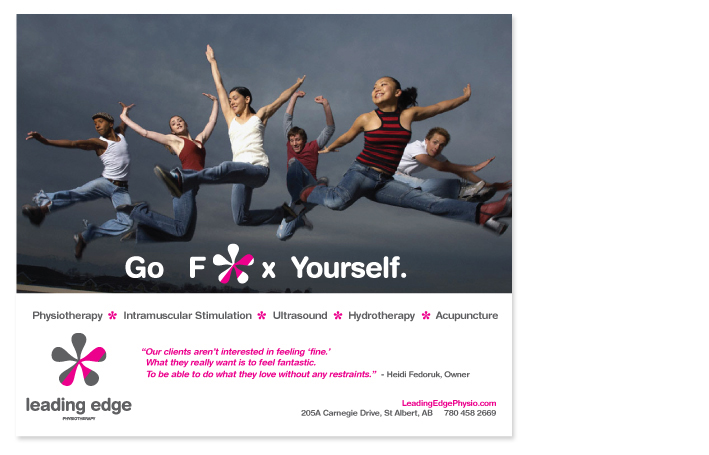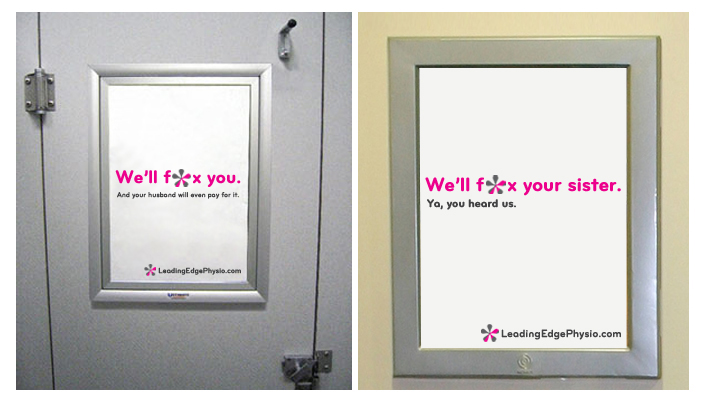 Comments