Congratulations to our client, Celebration Homes for its 2012 CHBA National SAM Award nomination for "Best Website." Among the other Canadian Homes Builders' Association nominees are four Ontario-based companies including, Geranium Homes, Karisma Build Group, Oke Woodsmith Building Systems, and Rinaldi Homes.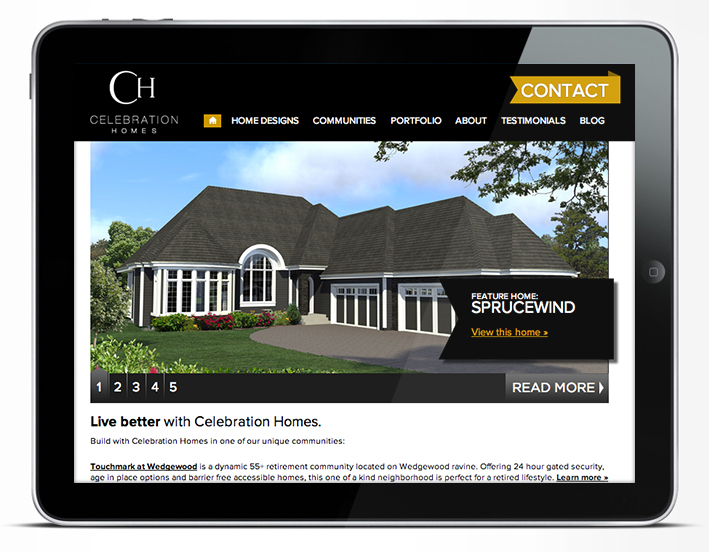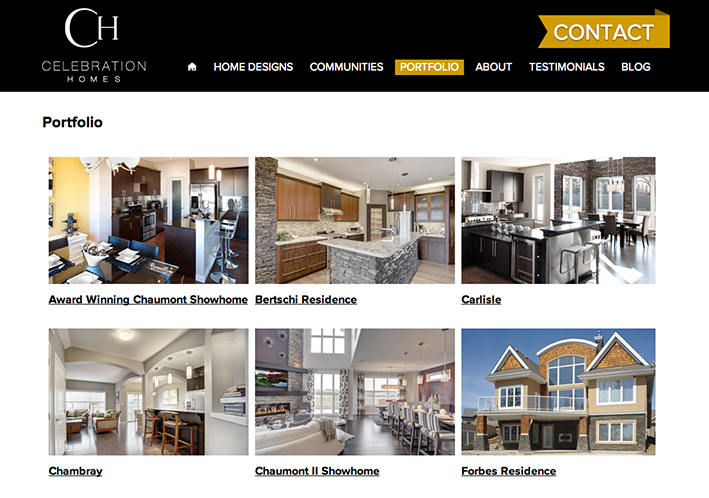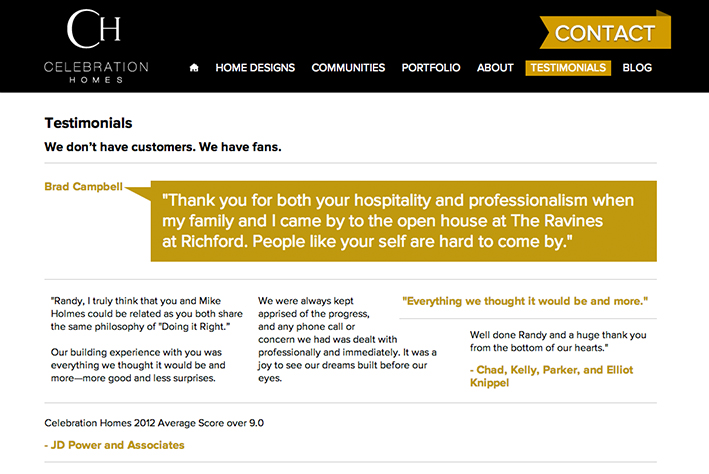 Aside from its clear communication and aesthetic appeal, this Urban Jungle designed and developed website is very user-friendly and easy to navigate. With the help of our web marketing partners at Bluetrain, in only a few months we took Celebration Homes from web invisibility to page one rankings for many of its coveted keywords.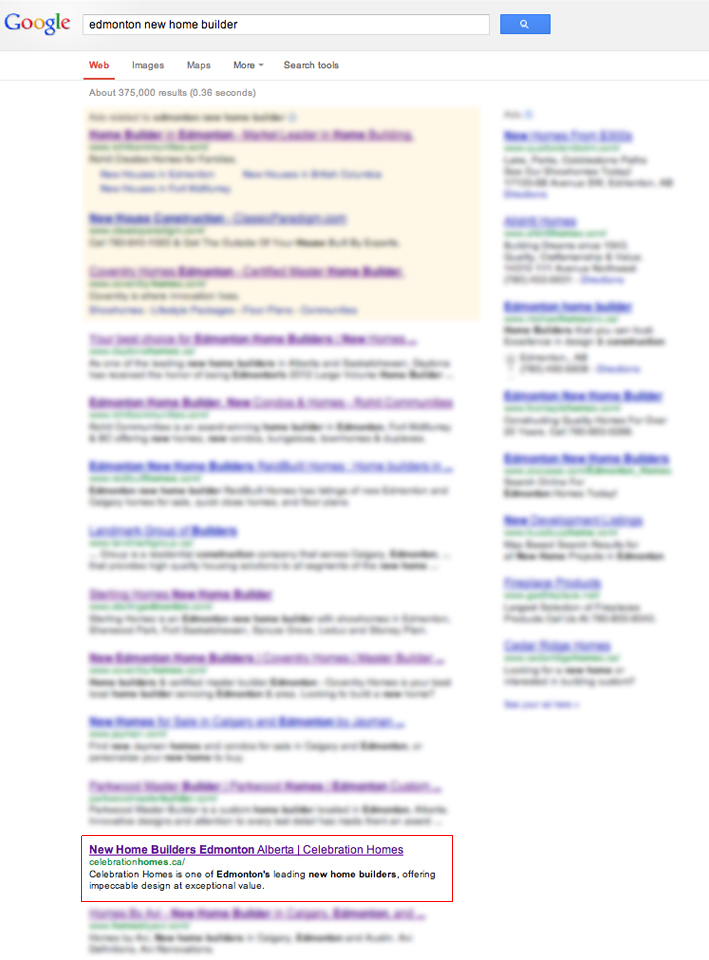 Congratulations Celebration Homes. We'll be rooting for you!
View the award nominated website »